I had this brainstorm late last week that I would take the kids down to Colonial Williamsburg in some nice clothes, walk around, and get lots of great pics of them.  You know…since I'm a bad mom who doesn't get the professional studio portraits done with any frequency or regularity.  Anways, the weather was gorgeous on Sunday afternoon, so we went downtown and started snapping pics.  Let's just say in my brainstorm my children were super cooperative and smiley…but in reality, not so much. 
  They did okay I guess.  I got at least one or two shots of them together that I really like.  Here are some of them…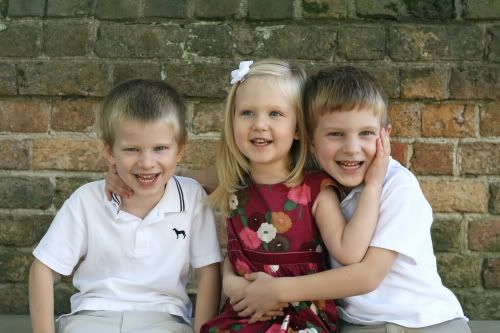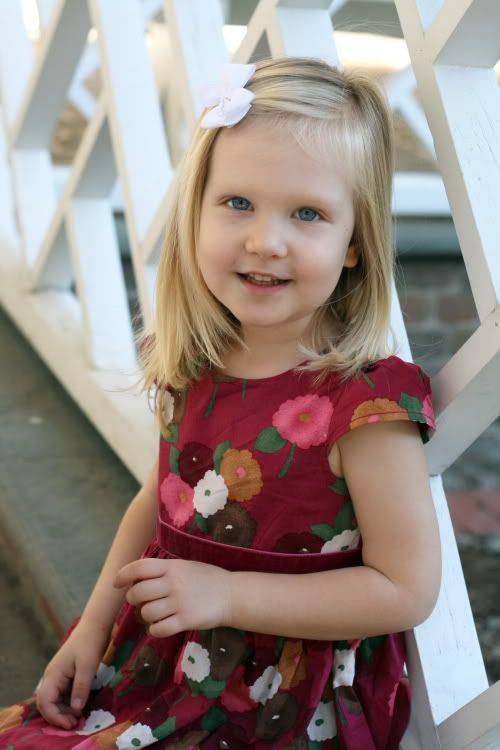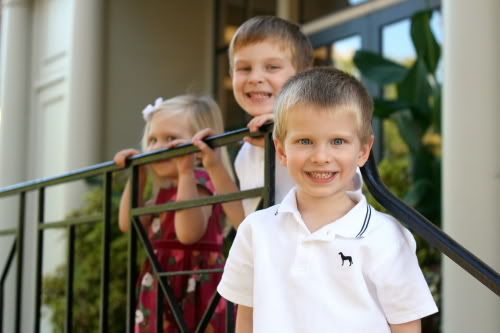 Cate and I worked on a little halloween project the other day.  I had found this glittered tree at Target a bit ago and also the Making Memories foam stickers.  Together we made little ornaments out of the foam stickers and some ribbon to dress up the tree. 
  She had a great time doing it and it was SO easy.
I've also been really busy with some scrapping assignments too.  A big box full of new Pink Paislee goodies arrived on my doorstep last week.  Tinsel Town and Sweet Cakes lines and LOTS of Pixie Stix glitter! 
  Here's a layout I did with the Sweet Cakes line. 
And I tried something new with Tinsel Town.  Over at Studio Calico there's a little ATC swap going on and I thought I'd give it a try.  Here are my two little ATC's… I can see how they could get addicting! 
I love the tree stamp in Tinsel Town!  The big red tree is the stamp, the little green tree is a colored rub-on.  And see that glitter!!!  Fun stuff. 
Okay, I think I've added enough photos to one post!  Thanks for getting this far…have a great day!